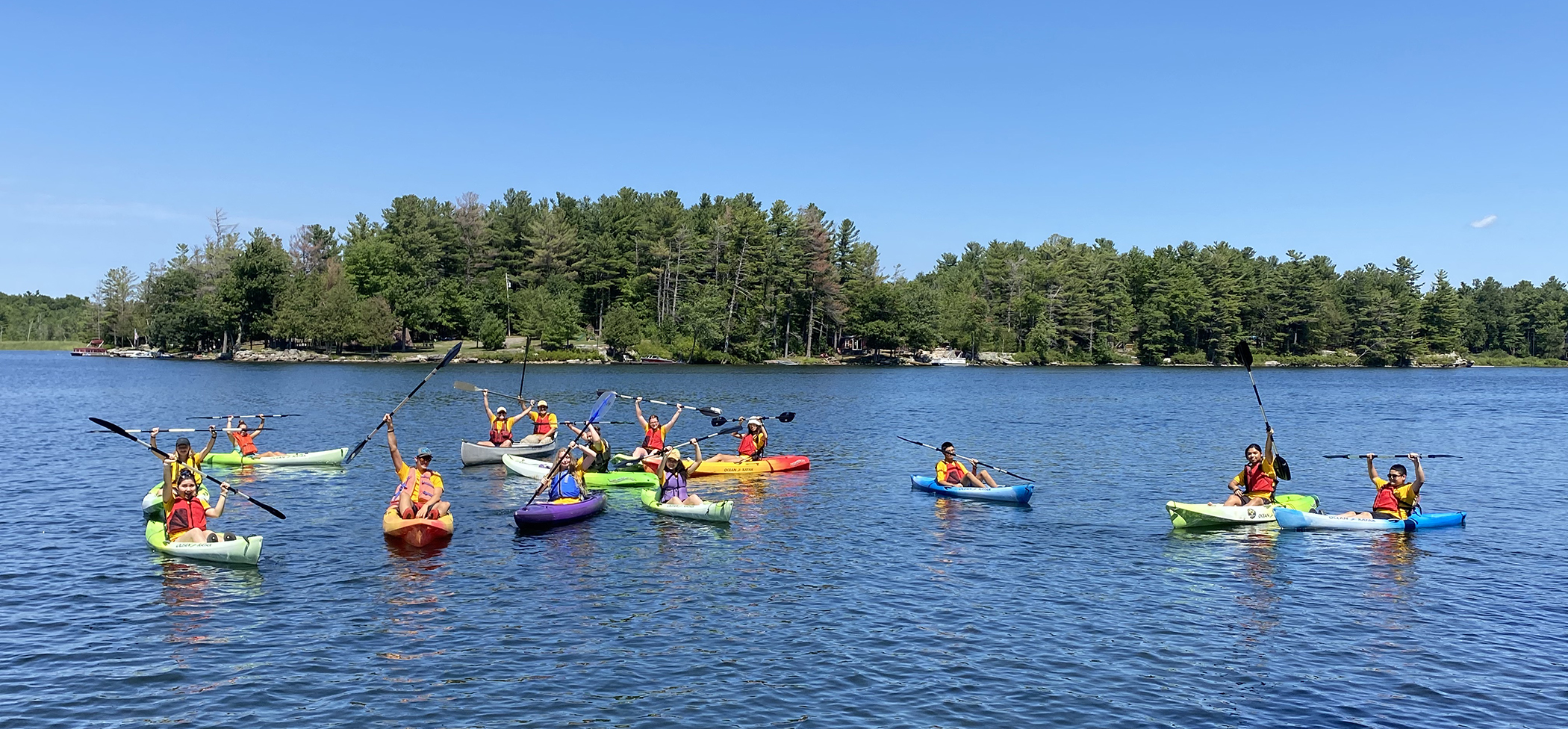 Project WHIRL is a teen environmental education program initiated by the IRLC in 2019. The goal of the program is to bring together environmentalists of different ages and experiences to learn from one another and to grow a community of people principled around protecting water quality, especially within the Indian River Lakes Watershed.
WHIRL stands for "Water and Habitat on the Indian River Lakes," and our alumni and participants take the title of "WHIRL Protectors."
Our Summer 2023 Program will open for enrollment in June 2022 for ages 14-18. During the program, Students will explore the watershed and its geology, kayak on the local lakes, have hands-on experience studying water quality via natural indicators, and learn about invasive species like Eurasian Watermilfoil. The program is free to participants.
---
Club WHIRL
Club WHIRL is a sister program to our summer-long program. Club WHIRL events take place several times throughout the fall, winter, and spring seasons. Some examples of events include Bass-Stocking, Ice-Fishing, and Orienteering. Attend just one or all of the sessions. Check out our upcoming events >>
To inquire about summer enrollment or attending an event, email info@indianriverlakes.org or call 315-482-4757.
---
The main tenets of Project WHIRL:
Experiential Learning: Project WHIRLers can expect to engage in activities such as water sampling and searching for aquatic invasive species. Students will get a chance to visit Clarkson University, and they will participate in WHIRL's Community Outreach Day.
Collaborative: Many partners have come together to provide expertise for this project. Water quality is a complex topic, and it affects us all.
Impactful: This project reaches beyond research and into action. WHIRLers will get a chance to actually implement water management techniques.
Unique: Explore, ask questions, and discover nature up-close. This isn't your everyday classroom.