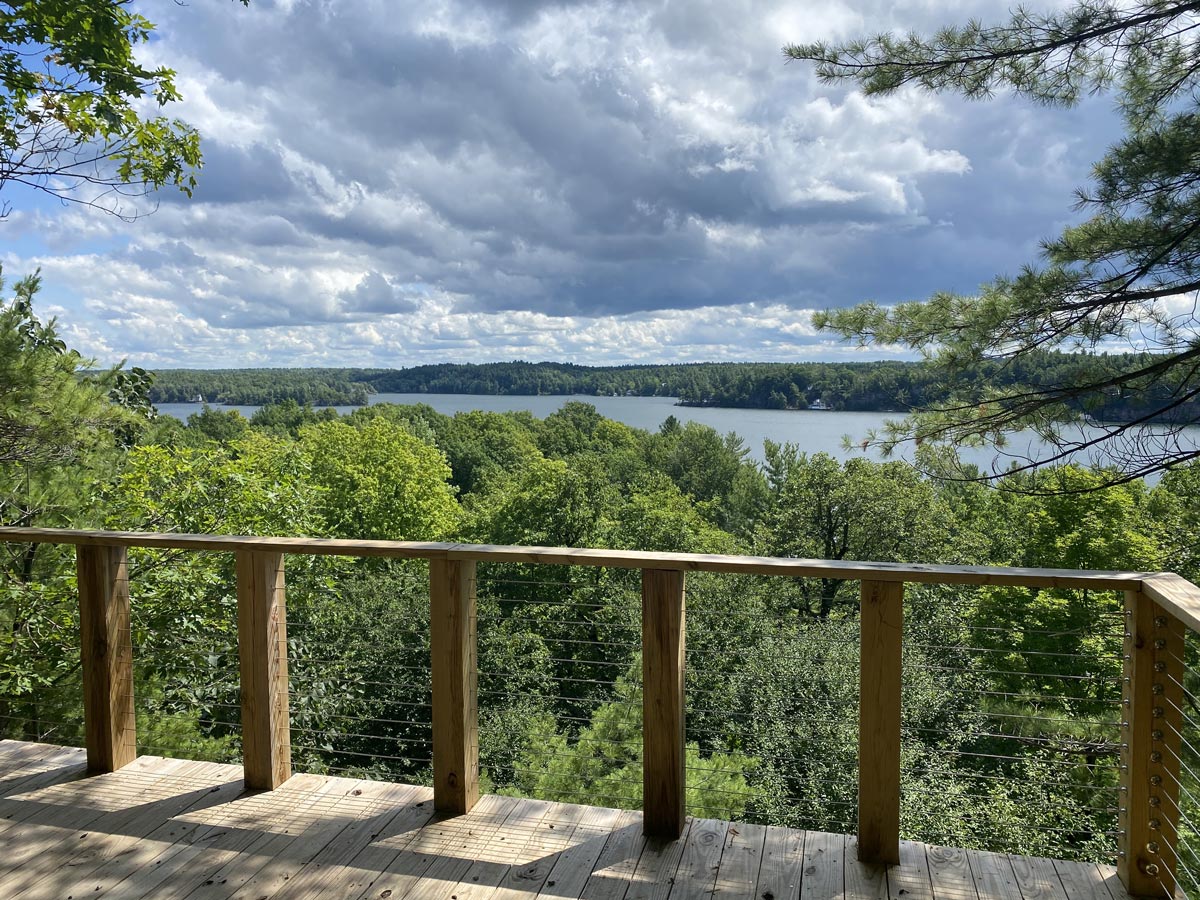 Click here to see the Redwood Hill Introductory Video.
Visitors can enjoy a spectacular view of Butterfield Lake from atop the dramatic bluff on the Redwood Hill Preserve.  Densely wooded in a mix of hardwoods and white pines, the Preserve offers the perfect opportunity for bird watchers and nature enthusiasts to get outdoors all year long.
The Redwood Hill Preserve was established in 2014 thanks to the generosity of Elliott and Marjorie Hillback, who donated the 51 acres to provide a place for environmental education and public recreation programs. Walking trails overlooking Butterfield Lake were created to allow access to this woodland, and, in 2016, the Trailside Learning Center was designed and constructed by IRLC Board member Richard Edgar with generous help from volunteers.
The Trailside Learning Center is wheelchair accessible and serves as a focal point for the IRLC's public education programs, including school field trips, a Kids' Nature Camp, a summer speaker series, an annual Water Quality Conference, and several winter events.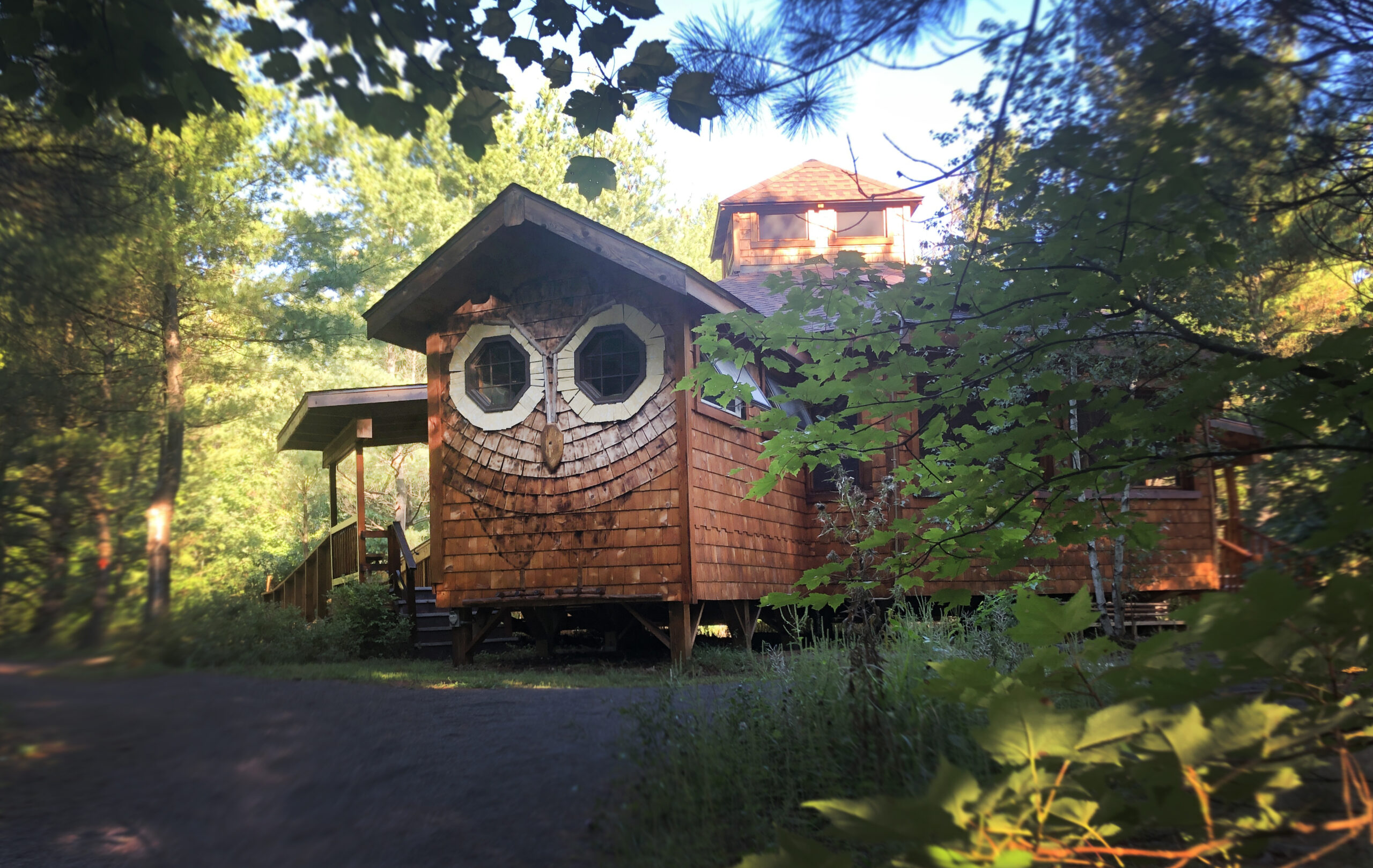 Two loop trails that wind along the top of a sandstone bluff and past ancient oaks are open to visitors from dawn to dusk year round.
The Beatrice Rosamond All-Access Trail was completed in 2019 and features our Trailside Learning Center, our Butterfield Lake Overlook Deck and composting toilet. The trail is open year-round and allows an unparalleled opportunity to the public including those who use wheelchairs, walkers, canes, or other mobility devices to access and connect with nature. The trail was made possible by a gift from former IRLC Board member Dani Baker, grant funding from NYS Parks, Recreation and Historic Preservation, and the Northern NY Community Foundation.
Four interpretive panels are stationed along the trail describe the Geology of the Indian River Lakes, the Birds that may be found at Redwood Hill Preserve, the Frontenac Arch, and the Invasive Plants of our area.
The Seven Oaks Trail begins near the far end of The Beatrice Rosamond Trail and passes by several very large White Oak trees. At one point this area was open pasture and these trees were likely used as shade trees for livestock. This explains why they are much older and larger than the surrounding woods.  Watch for wildlife along this section of trail! White-tailed deer, Ruffed Grouse, and Pileated Woodpeckers are common.
Redwood Hill Preserve is located at 44010 Stine Road, Redwood NY 13679.
Directions to Redwood Hill Preserve   •   Sign our digital Trail Log  •  Trailside Learning Center