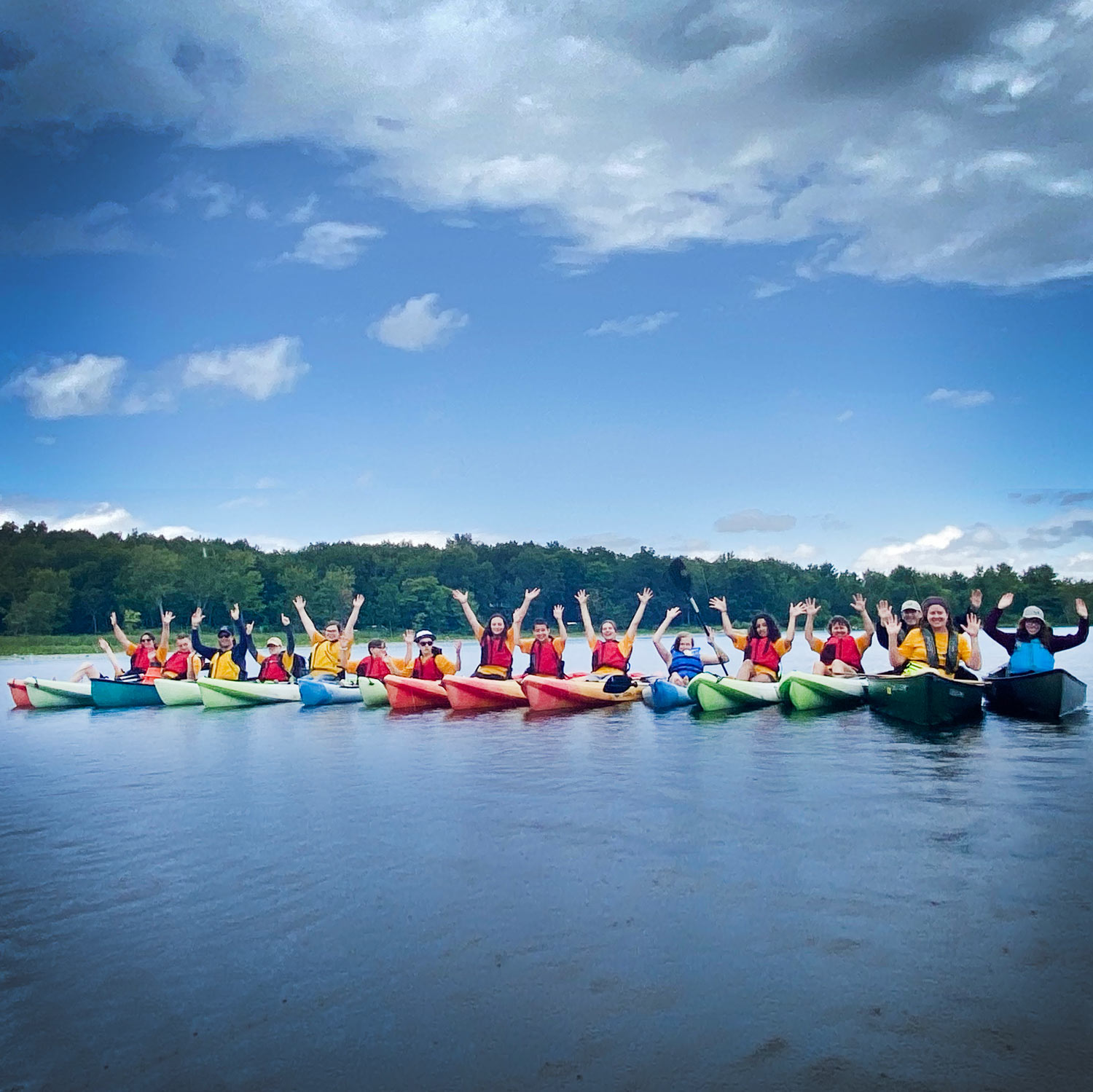 The stresses of a constantly changing world riddled with pandemics, shootings, technology overload, and increasing pressure to keep up with school demands can leave young adults feeling anxious and confused.
Over the last four years, we've watched as our teen WHIRL program participants let go of their worries, enjoyed learning, and even found their professional calling on our lakes. We know that through the program, we're reaching teens, who are the next generation of land and water stewards, in a special and lasting way.
This year, we have a special need to purchase a kayak trailer for 12 kayaks donated by Bass Pro Shops.
You can help give kids moments of a lifetime on our lakes.
Join us in teaching them how to care for our planet!
Can you help?