Trailside Learning Center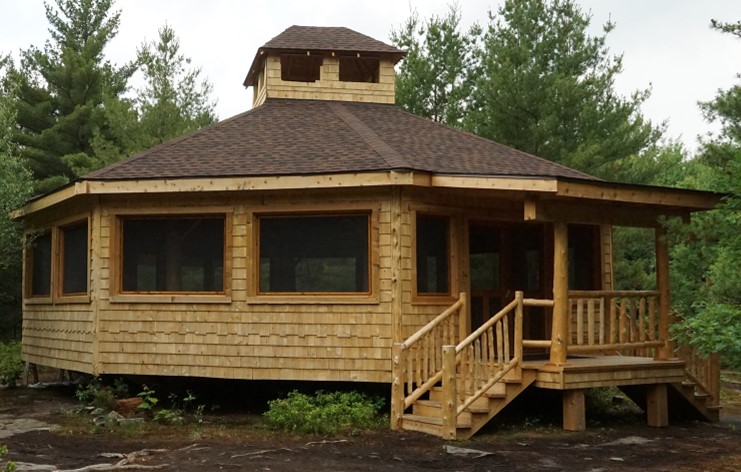 Our trailside learning center is a handbuilt, hexagonal wooden structure created by Dick Edgar in 2016. We hold our water quality conference, our summer science series, family events, and many more events in the learning center. The learning center is integral to our organization's ability to provide outreach and education to our community.
The building has an ADA-compliant ramp so that the building is accessible to all.
Groups that hold an IRLC membership can reserve the learning center for educational purposes, organizational meetings, or family events like showers or birthdays.
Please contact the IRLC at info@indianriverlakes.org or call 315-482-4757 to reserve the classroom for your next event.