Kathleen Kazakoff, Treasurer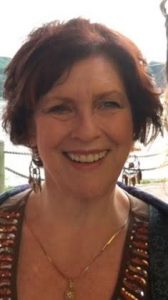 Kathleen has always lived near water – the Great Lakes, Niagara River and most recently Red Lake. She has enjoyed countless family vacations in Algonquin Park and the Adirondacks over the years. These experiences have helped develop her passion for the outdoors and deep concern for the environment.
Kathleen dedicated her professional career to healthcare. Early on she was a registered nurse in intensive care, and she taught critical care, CPR, and cardiac rehabilitation classes. After receiving her graduate degree she managed large private and academic medical groups in Western New York, at the University of Rochester and in the Hudson Valley. She developed a robust research program and a billing system. Several of the practices she helped lead received national recognition for quality and financial management.
Recently retired, Kathleen moved to Theresa, near Red Lake, from New Paltz in August, 2015. She has two daughters, one who lives in Redwood and the other in the Hudson Valley. She enjoys gardening and being outdoors on her 19+ acres. She is carrying on her late husband's passion for feeding birds and learning about the different species that visit her feeders.
"Growing knowledge and protection of the environment has been within the fabric of my life. Now that I am retired, I am looking forward to learning more about the Indian River Lakes and educating the community about the IRLC."