What To Know about Native Plants and Pollinators via Zoom      May 20th, 2020    1pm-3pm
Sue Gwise, Cornell Cooperative Extension's Horticulture Educator and Master Gardener Coordinator, and Megan Pistolese, SLELO PRISM's Outreach and Education Coordinator, as they discuss native plants for your yard.
You will learn how to detect non-natives on your property, native alternatives for common invasive ornamentals, and how to attract pollinators to your yard.
Matt Schlesinger, Chief Zoologist with New York's Natural Heritage Program, will discuss how you can support community science through photographing pollinators in your own backyard.
Learning the Bird Atlas with Julie Hart via Zoom      May 21st, 2020    6pm
Julie Hart works for the New York Natural Heritage Program.  Julie is a native Vermonter who started birding while working as a bird conservation intern with National Audubon and the Cornell Lab of Ornithology.
She traveled for several years doing field work around the globe before returning to VT to serve as the coordinator for Mountain Birdwatch with the Vermont Center for Ecostudies. She spent several years chasing Bicknell's Thrush around the mountains of the Northeast and Hispaniola before moving to Wyoming to continue her education. She received her Master's degree studying the impacts of climate change on Cassia Crossbill in southern Idaho. She moved to Switzerland for a few years and volunteered at several banding stations where she really enjoyed seeing Wrynecks and Long-tailed Tits in the hand.
After that, she moved to the Connecticut coast to work as the database manager for the Map of Life project at Yale University. She is now settled in the Albany area where she is the Project Coordinator for the third Breeding Bird Atlas in NY. In her travels she has participated in two bird atlases and considers atlasing her favorite type of birding.
In this webinar, Julie will discuss how you can get involved in observing and documenting birds for the "Bird Atlas" citizen science project.  She will discuss interesting observations in the Indian River Lakes Region, and their importance to conservation.
Water Quality Conference via Zoom     May 29th, 2020    10am-12pm
Join us via Zoom to learn about the IRLC's water quality initiatives with Wylie Huffman, Black Lake's "Pollution Diet" with Lauren Townley, and more.
Paul Hetzler,  "We're In This Together: Animals' Biological Need for Socialization and Fun" via Zoom     June 25th, 2020    6pm  
Paul Hetzler is a well-known arborist and naturalist in the North Country, NY.  As our first presenter in our Summer Science Series, Paul will share stories and observations from his outdoor adventures.
Hetzler is the kind of naturalist with whom you would love to "walk in the woods." He knows so much about nature in all its wonders, complexities, and hilarities, and weaves considerable wit into his broad range of wisdom.
Paul is the author of "Shady Characters: Plant Vampires, Caterpillar Soup, Leprechaun Trees, and Other Hilarities of the Natural World." This is an event that you should not miss!
To register, click here.
David Miller, "The Algonquin to Adirondack Corridor" via Zoom     July 9th, 2020    6pm
David Miller, Director of the Algonquin to Adirondack Collaborative explains the Frontenac Shield, the importance of the migration corridor that connects the Adirondacks to the St. Lawrence and beyond, and the biodiversity of the Indian River Lakes Watershed.
Find out what makes the Indian River Lakes region special.
Project WHIRL     Tuesdays, July 7th – August 18th, 2020
Project WHIRL is IRLC's signature environmental education program for teens.  Learn about watershed management, aquatic resources, and invasive species management.  This program is no cost and open for registration until June 10th.  The platform has been adjusted for social distancing.
RSVP & Find more info on Facebook
Redwood Hill Kids' Nature Camp Kit Pick-up     July 14th – 16th, 2020    9am – 1pm
The IRLC is working to put together Kids' Camp Kits that contain activities and tools for exploring nature.  Work through the book on our Redwood Hill Preserve Trails at your own pace with your family, and share your adventures and observations in our Facebook group!
Rodger Klindt & Jeff Maharan  "Fish Stocking on the Indian River Lakes" via Zoom    July 23rd, 2020    6pm
This summer science series event will take place at the Trailside Learning Center at Redwood Hill.  We are excited to bring you Klindt and Maharan from the DEC fisheries to discuss fish stocking and stories of sturgeon on Black Lake.
Baker Woods Kids' Nature Camp Kit Pick-up    August 11th – 13th, 2020  9am – 1pm
The IRLC is working to put together Kids' Camp Kits that contain activities and tools for exploring nature.  Work through the book on our Baker Woods Preserve Trails at your own pace with your family, and share your adventures and observations in our Facebook group!
Kate Cleary, "Genetics and the Movement of Wildlife Populations"    August 13th, 2020    6pm
Kate Cleary, St. Lawrence University Professor, will join us to tell the story of how scientists in our area have been using genetic methods to track movements of animals from moose, to fishers, to boreal birds. There are some really fascinating examples of animals previously extirpated from a region coming back and recolonizing on their own, and genetic approaches are really the only way to tell us where those colonizing populations came from. Genetic approaches can also help tell us when we need to "genetically rescue" an isolated or endangered species like the spruce grouse.
Nina Schoch, "Loons and their Habitats"    August 27th, 2020    6pm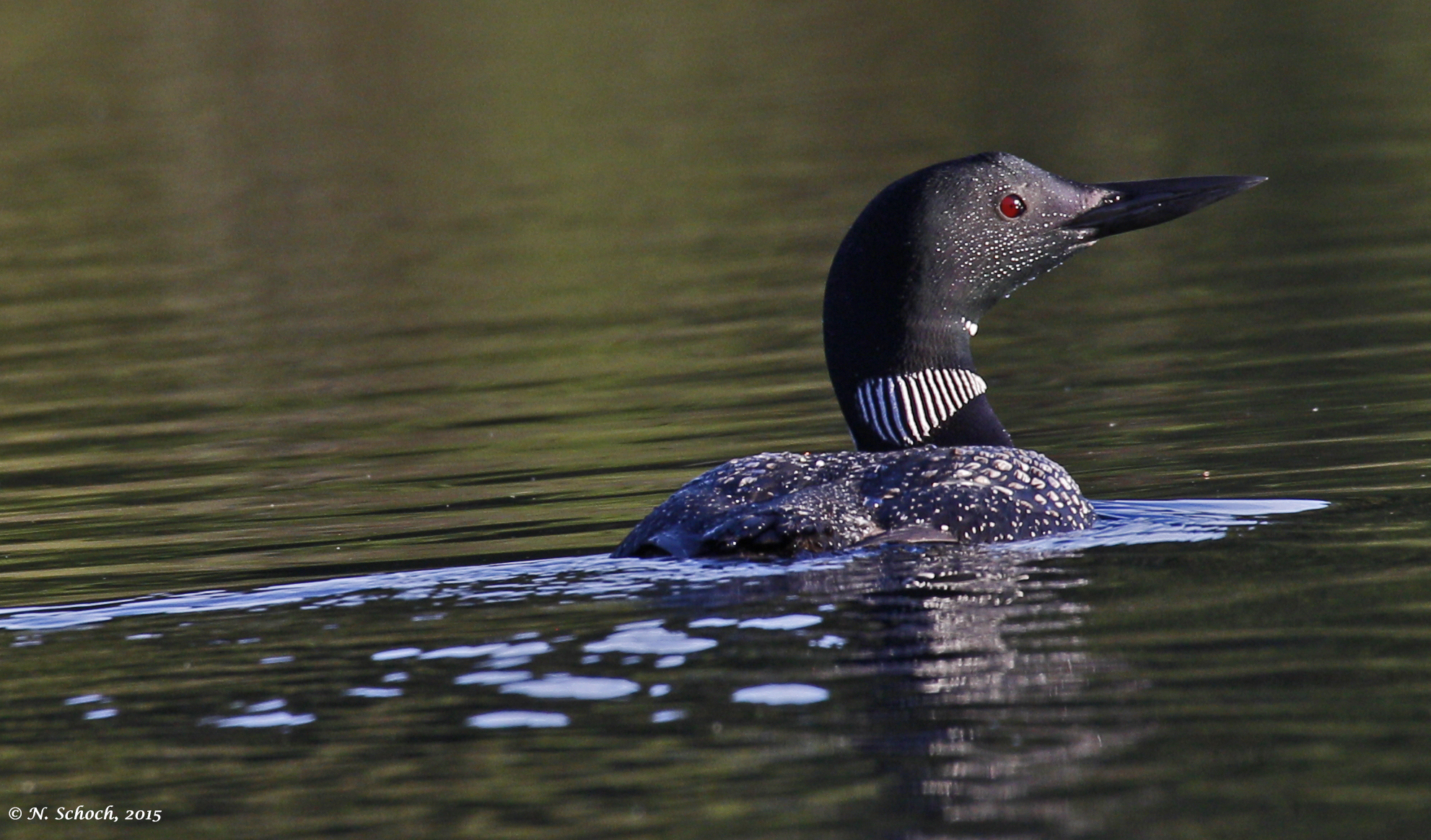 Nina Schoch, ADK Center for Loon Conservation, is an IRLC favorite presenter.  She will be back this summer to discuss new projects and old concerns in the work of conserving loons.
Nature Meditation     September 11th, 2020    9am  (Status TBD)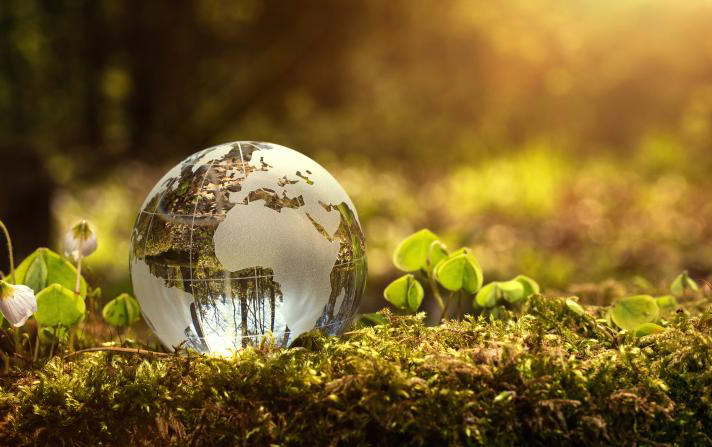 Our Trailside Learning Center is a hand-build, octagonal building where you can close your eyes and hear the wind rustle through the tops of the leaves and birds talk to each other while you free your mind. During this meditation, focusing on the rapture of nature will bring you back to the feeling of being at home, grounded and connected to our natural environment.  Take this time to surrender and to bring your peace to all of nature's creatures – large and small.
Fall Family Fun Day     September 19th, 2020    1pm – 4pm (Status TBD)
Enjoy the sights and sounds of Fall amid the trees at Redwood Hill.  This event is fun for all ages.  We host autumn games and crafts in our Trailside Learning Center.  Interpretive walks focus on changing leaves and the activities of critters and plants in the fall.  Don't forget to wear your favorite plaid flannel for a chance to win a prize. Oh, and there's homemade pie for everyone, served up with whipped cream and hot apple cider!
Autumn Hike @ Grand Lake Reserve     October 10th, 2020    9am – 1pm  (Status TBD)
Grand Lake Reserve offers spectacular views of fall foliage.  This hike, for adults and older children, starts at Parking Lot 2 and heads down our Butterfield Landing Trail all the way to Butterfield Lake. Old lead mines are visible near the end of the trail.  We will take the Eagle Marsh Trail back, and search for birds and signs of other wildlife along the way. Geological formations along this hike hold interesting stories of the past.