IRLC and the Depauville Free Library present

Traces of the Ancestors – The Archaeology of Jefferson County
Thursday, June 15     6:30 pm
From the carrying place on Point Peninsula to the Indian River Lakes, Jefferson County is one of the most important places in Northeastern North America for learning about people of the past.  Just like today, the waterways offered gateways to the region, and ancient people left evidence of their travel and life ways including stone tools, pottery, evidence of camp sites, and even the remains of villages, communal houses, and ceremonial landscapes.


This program is best for adults and older teens.
This program is free and open to the public.  Donations are gratefully accepted.
Registration is appreciated.

The Summer Science Digest series is an education program partnership of the              Indian River Lakes Conservancy and the Depauville Free Library.
About the Presenter
Dr. Laurie Rush is a local archaeologist who has been studying the history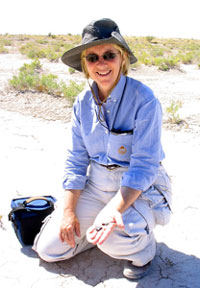 and archaeology of this area for more than thirty years. She has a BA from Indiana University Bloomington, an MA and PhD from Northwestern University, and is a Fellow of the National Science Foundation and of the American Academy in Rome.  Dr. Rush's research specialty is Native Americans of northeastern North America. During this program she will discuss archaeological research and findings from across the county that provide clues about the region's first inhabitants and communities.