IRLC and the Depauville Free Library present

New York's Great Lakes Watershed Program
Thursday, August 10     6:30 pm
at the Redwood Hill Preserve
44010 Stine Road, Redwood
About 80 percent of New York's fresh surface water, over 700 miles of shoreline, and 40 percent of New York's land area expanding over 33 counties are contained in the drainage basins of Lake Ontario, Lake Erie, and the St. Lawrence River.  Join us to learn about New York's Great Lakes Ecosystem, and how we can work together to sustain and restore our Great Lakes resources.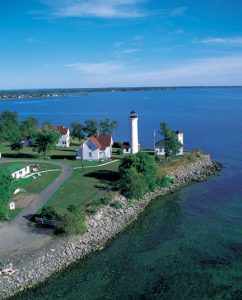 This program is best for adults and older teens.
Free and open to the public.  Donations are gratefully accepted.
Registration is appreciated.

The Summer Science Digest series is an education program partnership of the        Indian River Lakes Conservancy and the Depauville Free Library. 
About the Presenter
Emily Sheridan grew up within the cities and rural areas in New York surrounding Lake Ontario and developed a strong connection and desire to understand the Lake and its watershed. She
graduated from the SUNY College of Environmental Science and Forestry with a degree in Natural Resource Management. Since graduation, Emily enjoyed working outside and with people and kids as an environmental educator for the Ashokan Center and Natures Classroom, and she was happy to be a part of restoring and protecting Lake Ontario's important fish and wildlife as an Ecological Restoration Technician for The Nature Conservancy. For the past 3 years she has settled into her role as the Eastern Great Lakes Watershed Coordinator, where she works to promote an ecosystem based management approach to achieve goals and address issues in NY's Great Lakes Watershed. She currently resides in yet another Lake Ontario watershed city, Watertown, and in her spare time she enjoys exploring outside and being on or near the water.