Become a Wildlife Detective…

WSI – Wildlife Scene Investigators
Saturday, August 5    10;00 am
Hikers seldom get the chance to see wildlife along the trails.  But, nature's trail users frequently leave signs of their passage for the careful observer.  Join us to learn how to identify the signs of common wildlife such as tracks, scat, feathers and markings.  Then, get a chance to practice your new skills at the scene of a wildlife investigation!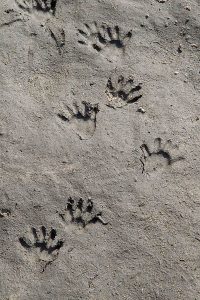 This program is suitable for families with children of all ages.
Wear comfortable closed-toe shoes.  Insect repellent and water are recommended.
Registration is appreciated for this program.

This program will take place at the Redwood Hill Preserve, 44010 Stine Rd., Redwood.  click for map